Meet Kristina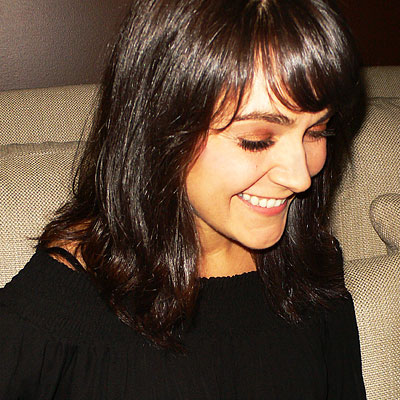 New York Times bestselling author Kristina Grish covers various lifestyle topics, including health, relationship, celebrity, pet, fashion, fitness, and pop-culture trends for national magazines. She's contributed features, essays, and profiles to Marie Claire, Real Simple, Cosmopolitan, Martha Stewart Living, Fitness, Martha Stewart Weddings, Women's Health, Health Magazine, Shape, Men's Health, Huffington Post, Outside, Vibe, and Teen Vogue. For over three years, she penned a column for Cosmopolitan magazine called "For Keeps," where she dished about her marriage at the time. Her words reached at least three million Cosmo subscribers in the U.S., and her pieces were frequently picked-up abroad. 
Kristina has published five books of her own. Of particular note is The Joy of Text, which was the first to define communication etiquette for tech-savvy romance. The New York Times wrote that it "shrewdly and wittily points the way on alphanumeric dating," while New York magazine said, "The Joy of Text pulses with the fruity, caffeinated glow of the cubicled IM generation."
Kristina also partners with celebrities and industry experts to co-author their books. Many of these have led to New York Times bestsellers. What's more, she's often hired by agents and publishing houses such as Simon & Schuster, Little Brown, St. Martin's Press, and HarperCollins among others to edit and revise authors' manuscripts prior to publication.
Finally, Kristina has appeared as an expert, on-air and in print. She's been quoted and featured in media outlets including The New York Times, New York, Sunday Times of London, Financial Times, Chicago Tribune, New York Post, Huffington Post, Associated Press, Match.com, iVillage.com, Yahoo!, MSN.com, and AOL. She's also spoken at trade shows (BEA, NEBA), as well as "Girls Night Out" retail and social events.